Notice: Pre-school is open as normal today Friday 1st February. See you all later!


St Luke's Pre-school is a sessional pre-school offering 15 hours a week. We take children from the age of 2 years and 6 months and would recommend that you put your child on our waiting list by the age of 1 year as we are very busy.

The session times are:


Monday, Tuesday & Friday mornings
09.15 to 12.15
Wednesday 9am to 12pm & 12pm to 3pm



Pre-school would like children to attend a minimum of 2 sessions a week, but they are of course welcome to attend full time from the start. Places are usually offered in the spring/summer term before they start. The Prospectus tells you how we allocate our places.

There is a staff team of 8 and we take up to 30 children in each session. The pre-school is run by the joint managers, Danielle Wright and Hilary Cosgrove, who have many years of experience between them in the child care sector.

We have themes that we cover in each half term, such as Colours, Shapes, Numbers, Winter, Animals, Summer and of course we celebrate all festivals, we love any excuse for a party. We celebrate childrens birthdays as well and although we are a healthy eating pre-school we do allow cake to be sent in for birthdays, to share with their friends.

The entire curriculum we follow is based on the Early Year Foundation Stage (EYFS) and we keep records on the children, which are shared with their receiving Nursery and School. Most children will have a 2 year old check during their time with us and when the children leave a written report is given out with some evidence of their work and photos of their time with us.

We are an all-inclusive pre-school and actively work with the parents to make sure all the children settle and enjoy their experience at St Lukes. Pre-school welcomes comments and feedback from the parents and carers of our children.

Contact us on 07927131464 or email me at daniellewright10@outlook.com for more details, or come see us when were open at St Luke's Church, Langley Way, Watford, Hertfordshire WD17 3EG.


We are a member of the Pre School Learning Alliance.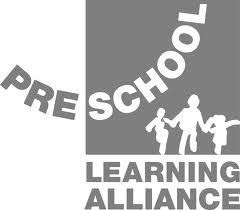 We use Learning Book.